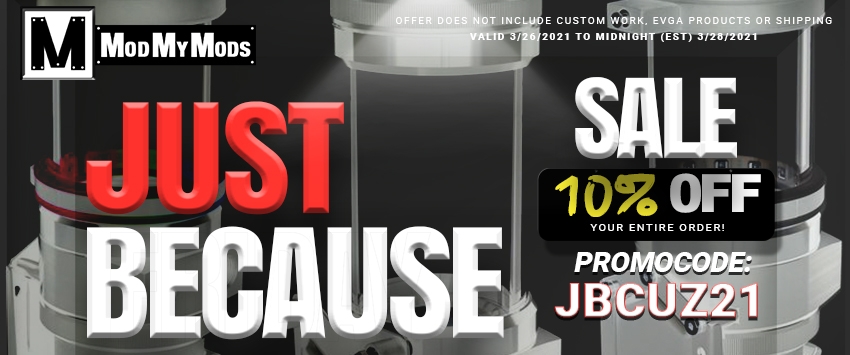 It's March! That means that those of us from New York have made it through first winter and most of fool's spring and now we're gearing up for second winter!
During these most uncertain of times, we have decided to host a lovely little sale just to remind ourselves that the world outside this building is not always grey skies and slushy parking lots.
Now you might ask, how does a sale at a PC Mod Shop wrench forth tidings of spring into our minds? Well... To be honest we didn't have a great reason, but we're still doing the sale anyway.

From March 26th through March 28th, take 10% off site-wide by using the code JBCUZ21 at checkout!
We have some awesome new products for you all to enjoy.

Take a look!