12 DAYS OF XMAS SALE IS ON NOW!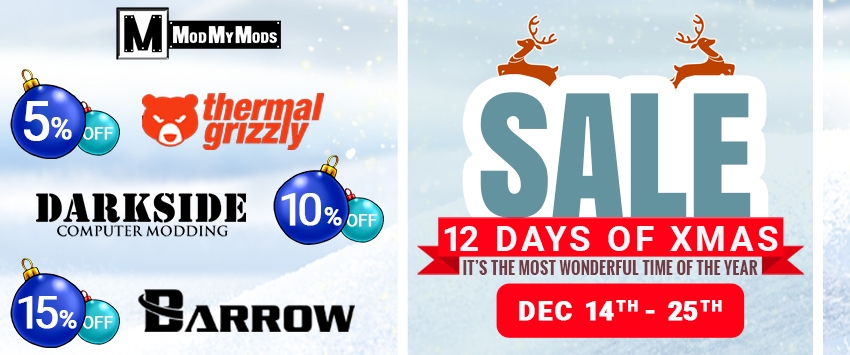 Dec 14th - 25th
Whether you're buying a last-minute gift for a friend, family member, pet, neighborhood raccoon, or yourself, we want to help out.
5% off
Thermal Grizzly
10% off
Darkside
15% off
Barrow

Happy Holidays from all of us at ModMyMods!