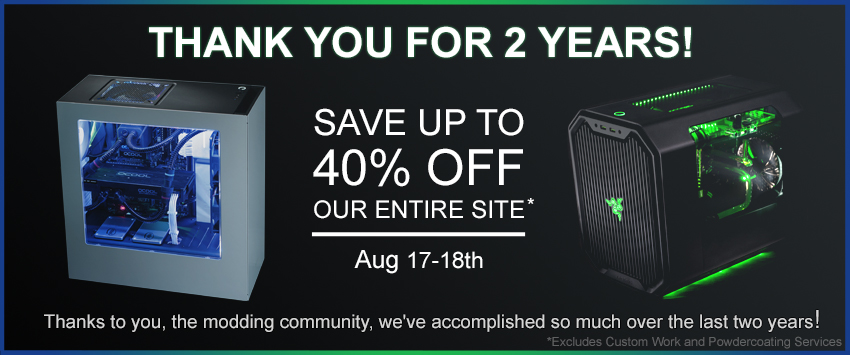 ModMyMods is turning TWO YEARS OLD!
Two years ago we started offering you the finest PC modification supplies we had to offer. After two years of doing what we love we are thrilled to continue to serve the community for years to come. We would like to thank you personally for helping us get as far as we have. As a sign of thanks, you can take up to 40% off site wide (sale excludes custom work & powder coating services). Thank you so much for your continuing support and business over these past two years. We really appreciate each and every one of you.

Thank you for two amazing years, YOU ROCK!
Read More