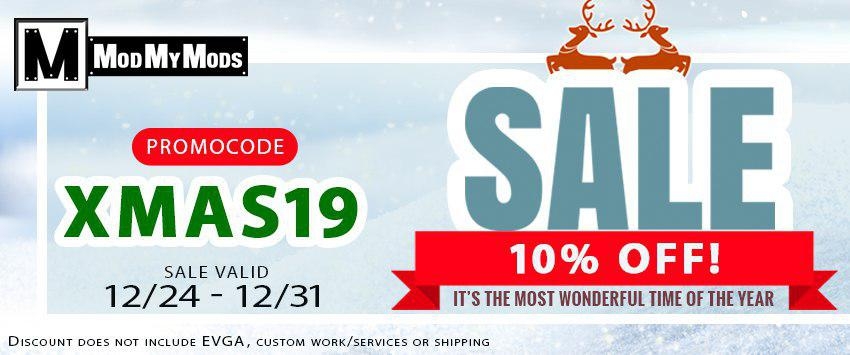 The holiday season is upon us and during this most festive time we would like to say thank you to the incredible modding community, without whom we could not do what we love every single day.
As a show of thanks for your continued support and patronage, we are offering 10% off your entire order from 12/24-12/31. Simply use the promo-code XMAS19 in checkout to claim your 10% off!

Whether you're buying a last-minute gift for a friend, family member, pet, neighborhood raccoon, or yourself, we want to help out this holiday season
Happy Holidays from all of us at ModMyMods!