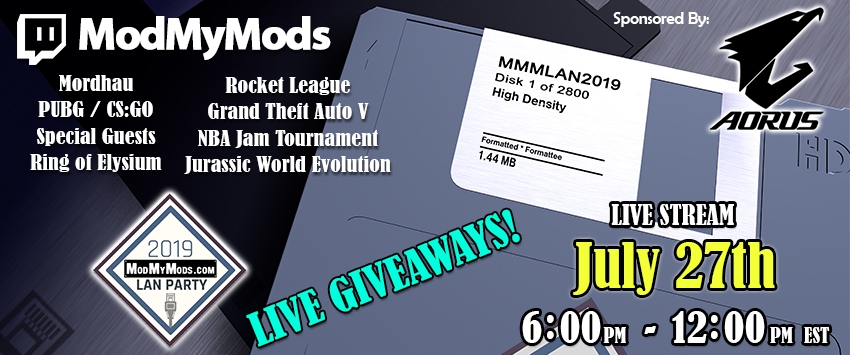 IT'S ALMOST HERE:


The 2019 ModMyMods
LAN Party Live Stream
Join us on Twitch.tv/ModMyMods for a chance to win awesome prizes!
That's right! We are going to be live streaming our company LAN party this Saturday from 6:00pm ~ 12:00pm!

Join us on Twitch.tv/ModMyMods and join us as we play through a veritable plethora of games with Big Kevin and the rest of the ModMyMods Crew!

BUT WAIT! We aren't just streaming the games we play on twitch, we will be streaming the ENTIRE LAN party. Big Kevin set us up "Big-Brother" style with cameras all over the warehouse so you can stare at us as we play video games. You know... Because.... You might like that.

We will also be hosting special guests and giving away a hot fresh prize every hour! And don't worry, these prizes aren't crappy stress balls or bottle opener keychains. We're talking water cooling parts and PC accessories at the peak of freshness.

So come by and watch as we play some cool games, hang out with some cooler special guests, give away some awesome prizes and even compete in an NBA Jam Tournament on Skelly-J!