It's the Fourth of July and that means its Sale Season
From July 4th through July 7th, take 10% off your entire purchase when you use Promo Code: FREEDOM at the checkout.
Why spend your summer months outside where its hot and sunny, when you could enjoy the cool confines of your basement working on computer modifications.
Any self respecting American knows that when our founding fathers weren't blowing up the British, they spent their time grilling hotdogs on their propane grills and building really sick PC's to take to their LAN parties. Unfortunately, with the onset of public electricity still 105 years out, their LAN parties were pretty dull in 1776.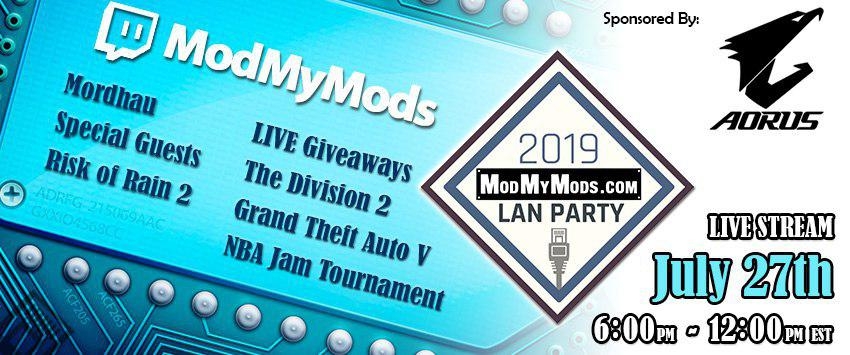 Hey, so you know how we mentioned LAN parties?
The ModMyMods Team is going to be live streaming from our company LAN party on July 27th from 6pm-Midnight EST.
During the stream, we will be playing cool games

(some of which can be seen above)

with some special guests, showing off new products and giving away some cool prizes to you lucky viewers!

Be sure to stop by the stream and say hello to Kevin and the gang!

Who knows you might win something awesome!
Be sure to follow us on Twitch!