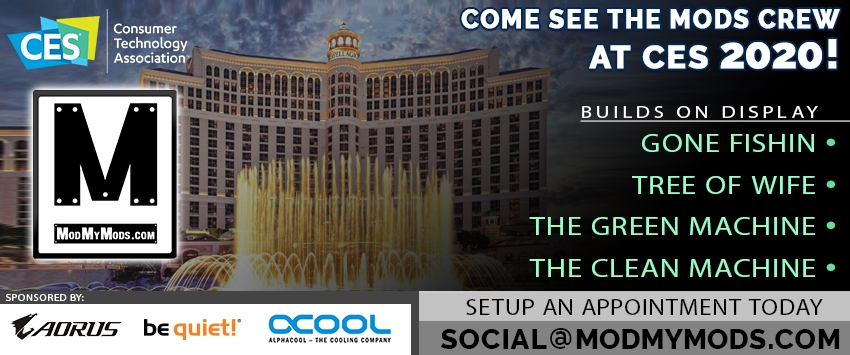 CES is only a few short weeks away and we want to see you there!
If you would like to see us and all the awesome stuff we've got, be sure to schedule an appointment by sending us an email at Social@modmymods.com
As always we will be bringing with us some of our latest and greatest PC builds to inspire you. This year we are pleased to announce that we'll have #TheGreenMachine - #TheCleanMachine #TreeOfWife & #GoneFishin proudly on display for your viewing pleasure.